"My gut told me to start… so I listened, and I am happy I did."
In 2014 Tal Cohen decided to turn her passion into a business and so began – Ba-Li Cravings – a catering business based in Ithaca, NY.  Starting a business is not easy, but Tal felt it was her destiny. She believes in making people happy by providing them with  delicious food and indulgent desserts.
"In the beginning, I worked out of a rented commercial kitchen. In 2015, it was time to take the leap.  I decided to build my own commercial kitchen. Little did I know what building a commercial kitchen meant, or the investment needed, but it just felt right."
She loves to bake and explore in the kitchen. For years, she found herself volunteering to make food and desserts for family and community gatherings.
Whether it's chocolate, cream cheese, eggs, marzipan, nuts, flour, fruit, and whipped cream, Tal loves working with all types of ingredients. Her favorite ingredient to work with is yeast. She loves baking rolls, bread, and yeast cakes.
"With my hands deep in dough, chocolate or chickpeas, I know this is the right place for me. The outburst of love I receive from my clients is exactly why I chose this path."
Tal's favorite creation are her 3 beautiful children.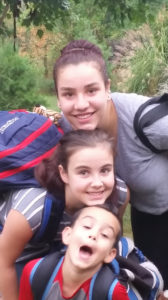 "My children are what keeps me going. Having great family support is something I will always cherish."